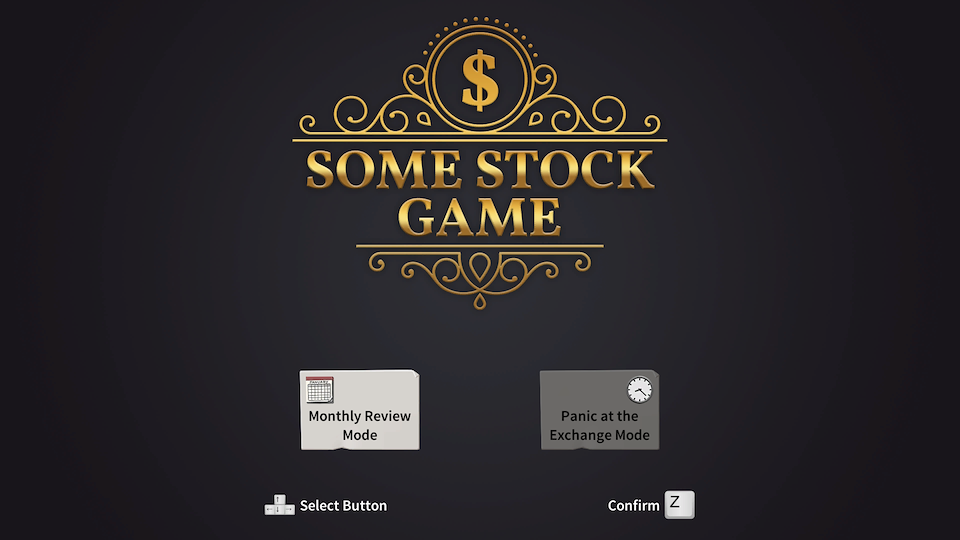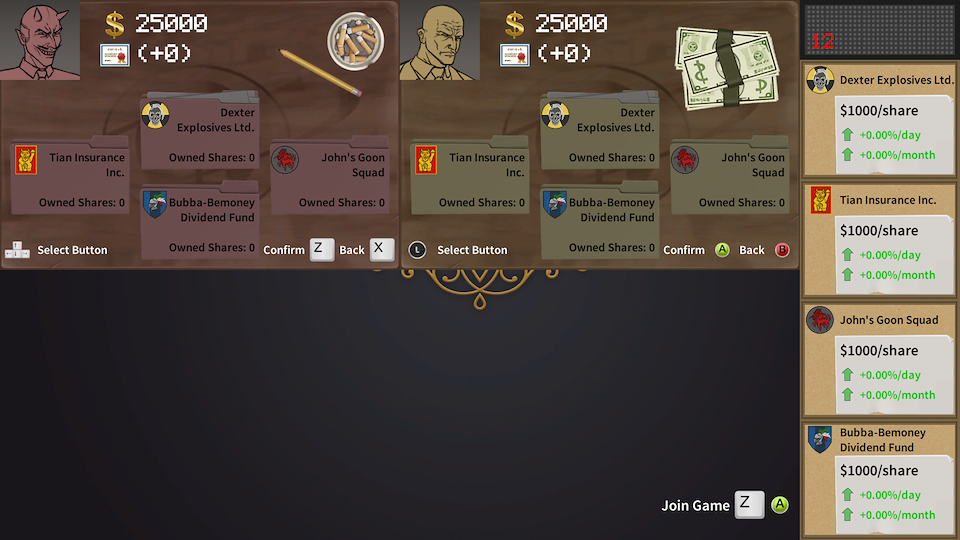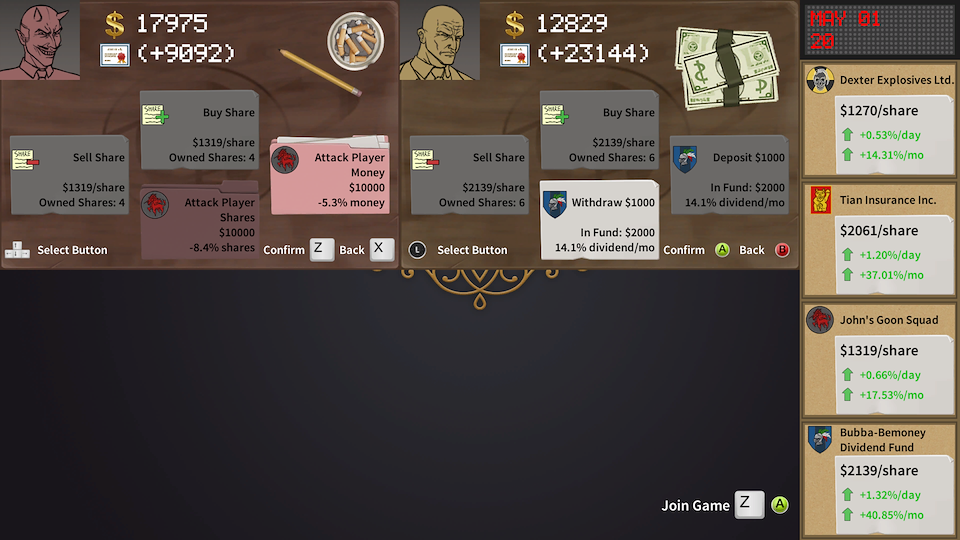 Some Stock Game
Some Stock Game is a 2-4 player competitive stock trading game where the goal is to earn $1 million before other players do. To this end, one must invest in shady corporations and play dirty if they are to pull ahead.
Players may invest in 4 different companies by buying their shares, contributing to their growth and improving their unique services. Shares can then be sold to return a profit if their value had increased since the time of purchase. Players may analyze trends to determine their best course of action while actively impeding their rivals.
I directed and designed this project, and led the game's programming.
This game was developed in a team with Dexter Truong, Zhe Yue and Nicola Battista as part of an assignment on economic systems where at least 2 resources were required to interact in complex ways.