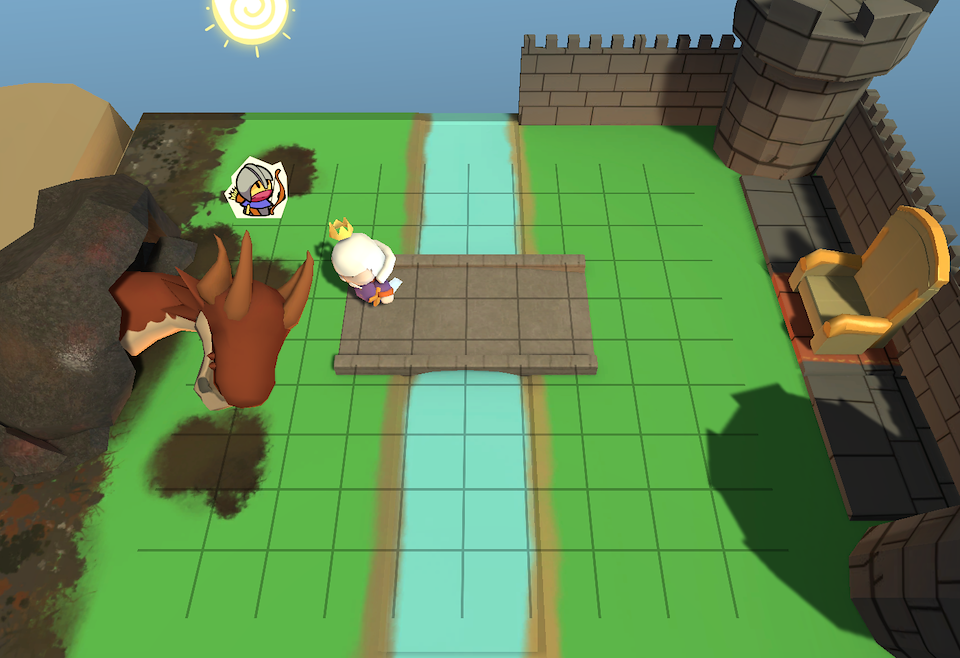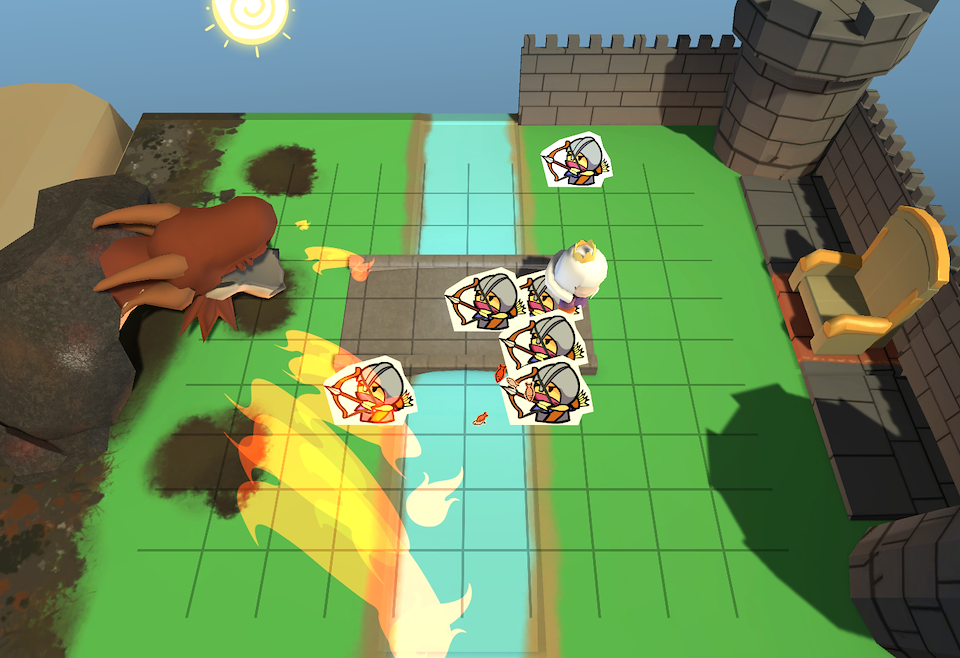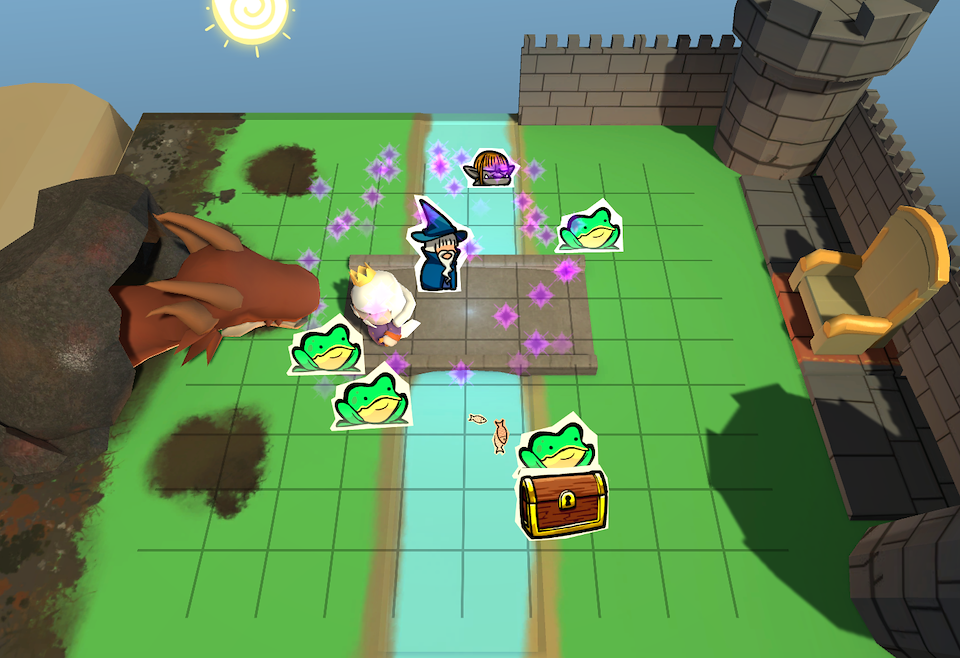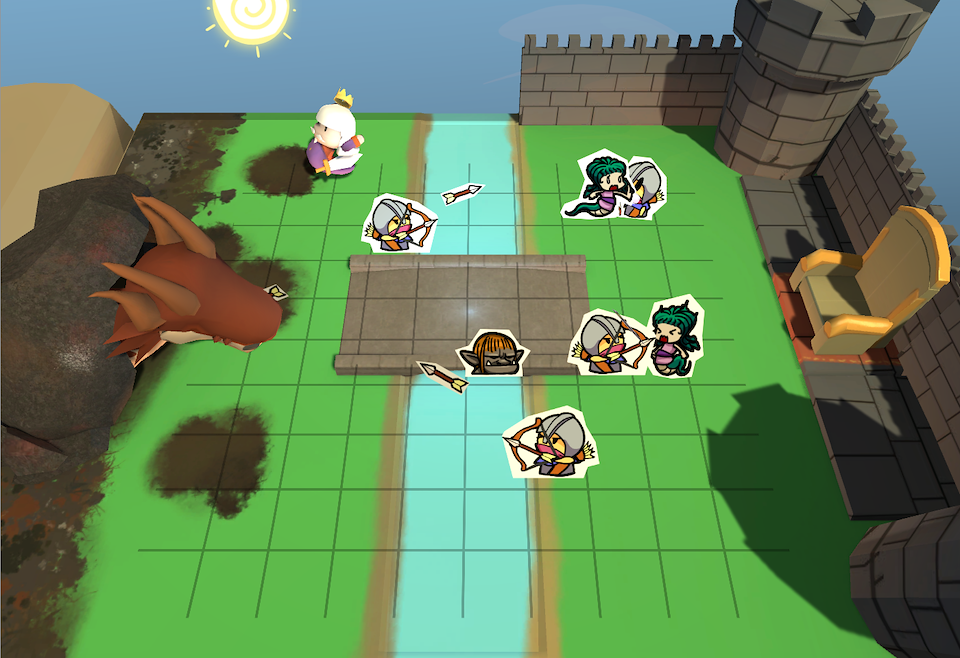 Once Upon a Pop-Up
Once Upon a Pop-Up is an interactive piece developed in Unity, compatible with the ScreenPlay floor at Holland-Bloorview Kids Rehabilitation Hospital. People can interact with the piece by stepping on tiles to pop up various characters, who have their own interactions with one another. The king acts of his own accord and will pop up tiles as well.
I created a majority of the 2D sprites and animations, developed a significant amount of characters and their behaviour, and worked on a few other mechanics as well.
This game was developed in a team with Michael Guattery, Nicklas Steffenson and Ian Wang as part of the Sheridan Game Design program's Winter 2018 Design Week challenge.