Gameplay video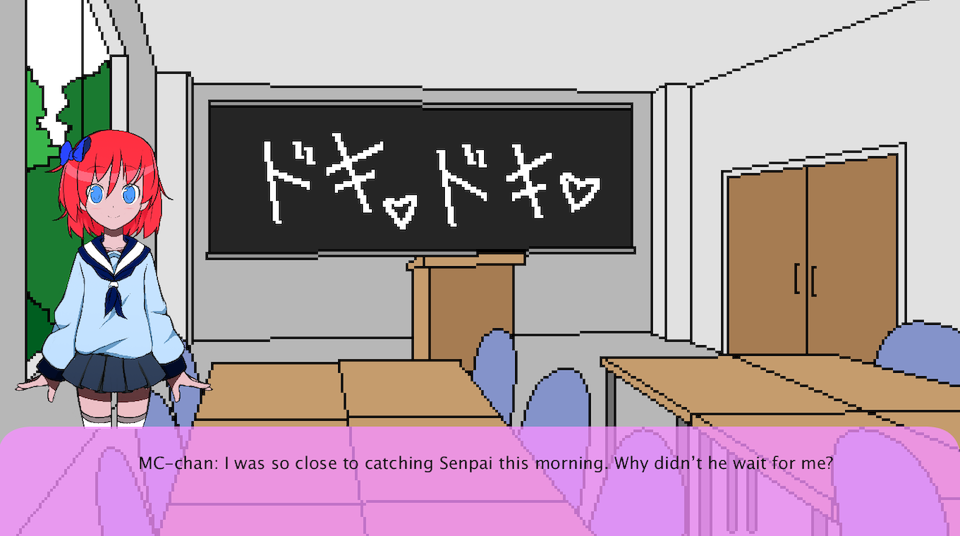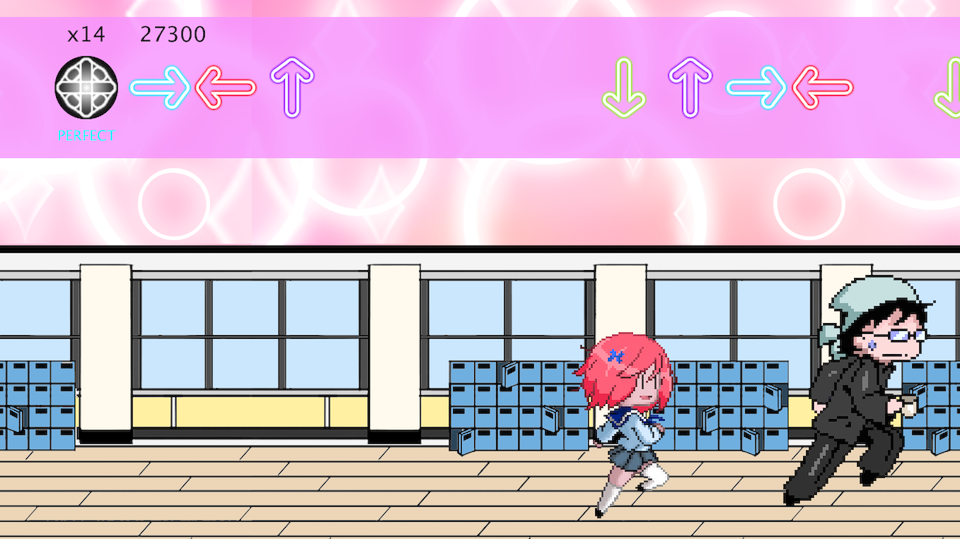 Title Screen
Dialogue 1
Dialogue 2
Dialogue 3
Dialogue 4
Rhythm 1 ~ Dragostea Din Tei
Rhythm 2 ~ What Is Love
Rhythm 3 ~ Deja Vu
Doki Doki Senpai ♥
Doki Doki Senpai ♥ is a small, parodic rhythm game developed in Processing.
I developed the rhythm gameplay, composed/arranged the music, and contributed UI + background artwork.
This game features 16-bit OPNA/YM2608 original compositions and remixes of Dragostea Din Tei by O-Zone, What Is Love by Haddaway, and Deja Vu by Dave Rodgers.
This game was developed in a team with Emily Bendevis, Deja Smith and Sebastian Scaini.